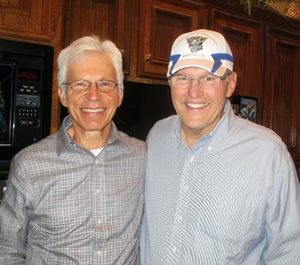 I've known Gary since 1971 when we were in Invaders together Basic Cadet Summer. Gary went to General Motors Institute Leadership school at the same time I was in Prep School, so we are both the same age. He was in 36th Sq as a Doolie, and I was right next store to him in 33rd Sq. He went on to graduate in 38th Sq and I went to Bull Six. We have been good friends ever since that time, and I know his wife Patty and her family very well also, as his wife and sister and I went to high school together.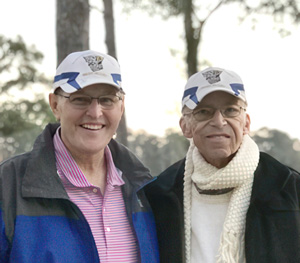 This picture was taken two weeks ago (about 6 Dec 2019) when I had my last great visit with him this side of heaven. Even then, you could tell he was in quite a bit of pain, but all that is gone now.
Gary was the best...full of integrity and grit, always wanting to stretch a nickel, but generous to many people. His laugh and love will be with me forever. Enjoy the streets of gold my friend.
– Bill Murray
---
He was a great guy and I recall a UPer from Michigan. Sad news. Will miss him at the reunion.
– Bill Buchta
---
Gary was a great guy. A life well-lived. Great memories of him at USAFA. He'll be missed.
– Steve Duresky
---
A blessed life, a wonderful classmate, a great friend to all.
– Kurt Bock
---
Denny Mellen and I had the pleasure of spending some time with Gary and Patty in Michigan this summer. In fact, Gary led us all on a 2-mile hike up a steep lookout trail while we struggled to keep up with him. He was a real fighter to the end, and never lost his sense of humor. He and Patty were inseparable. Please pray for the family. He will be missed greatly.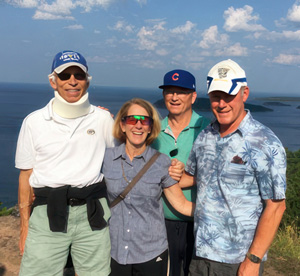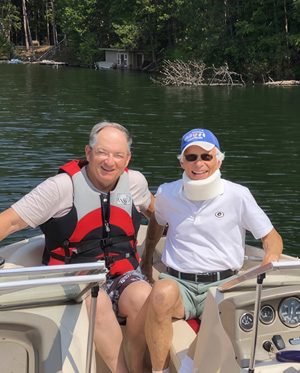 This is a video we took at their Michigan cabin! (Below)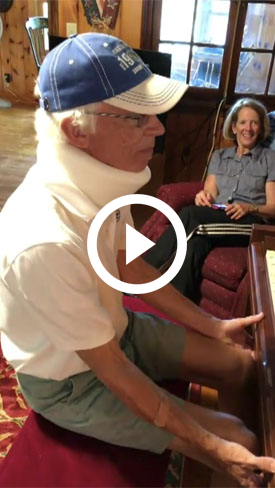 –Bob Walden